Aquitaine Bike the Dordogne bicycle rentals and cycling tour base comes highly recommended by Ferme de Tayac, and many other Dordogne hotels and accommodations. They are located in the Perigord Noir, near the confluence of the rivers Dordogne and Vezere. The best way to explore the Dordogne Region is by bicycle. Aquitaine Bike's rent 24-speed Cannondale and 24-speed Trek hybrid/touring bikes. These lightweight, high performance bikes are ideal for the country roads in the Perigord and surrounding area.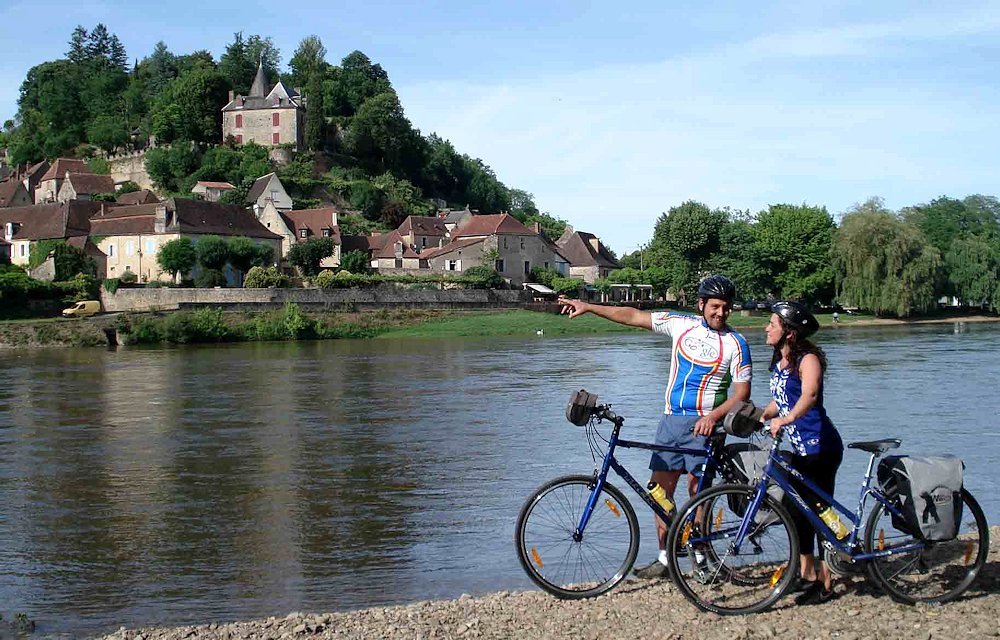 For years now Aquitaine Bike, run by Robert and Amy has been delivering excellent bikes, equipment and services to the B&B's ad hotels in the Dordogne and Vezere Valley.
Aquitaine Bike specializes in quality bike rentals, and self-guided custom tours in the Dordogne. Their system and organization of these cycling tours keep your costs to a minimum. Their custom design routes, offer recommendations, suggestions, and information relevant to your interests. All of this is included in the bike rental fee.
Aquitaine Bike has 25 years of personal cycling experience in the region and 13 years of excellent client feedback to draw from. They have organized cycling tours throughout France and Spain since 2000, and work as consultants to several international bicycle touring companies.
Their knowledge of the region is extensive, not only in regards to the best cycling routes (which they update regularly), but also prehistory, history, wine, gourmet cuisine, local traditions, etc. Aquitaine Bike are always happy to share this knowledge with you.
It shows that they value their clients and strive to offer a level of quality equipment and personalized service which is unmatched in the region.
If you would like to explore the Les Eyzies and Vezere area on bike, don't hesitate to contact Aquitaine Bike, and have your quality bike(s) delivered to your accommodation.